(Page 1 of 1)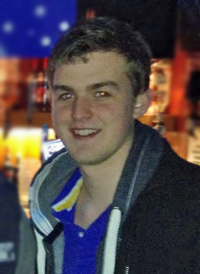 Craig Sutherland
Pitlochry, Scotland – September 13, 2014 – Weather was hot and sunny at the annual Pitlochry Highland Games, a traditional season-ender for the outdoor Scottish solo circuit. Craig Sutherland had the best overall day against a strong turnout, which included the return of the long-absent Logan Tannock and Brian Lamond to the boards and the prizes. Pitlochry traditionally does not hold a piobaireachd event.
MSR
1st Logan Tannock, Sauchie, Scotland
2nd Craig Sutherland, Crieff, Scotland
3rd Allan Russell, Kelty, Scotland
4th Brian Lamond, Inverkeithing, Scotland
5th Graham Mulholland
6th Donald MacPhee, Alexandria, Scotland
Judges: Duncan MacDiarmid, Tom Speirs
Jig
1st Graham Mulholland
2nd Craig Sutherland
3rd Dan Nevans
4th Allan Russell
5th Andrew Bova, Glasgow
6th Adam Michie
Judges: Jimmy Banks, Gordon Clark
6/8 March
1st Craig Sutherland
2nd Andrew Bova
3rd Allan Russell
4th Logan Tannock
5th Brian Lamond
6th James MacPhee, Inverness, Scotland
Judges: Jimmy Banks, Gordon Clark
VN:R_U [1.9.22_1171]
VN:R_U [1.9.22_1171]
www.pipesdrums.com/
According to Jim, when it comes to being the best piper you can be, faster is exactly not what to strive for . . .
This content is for subscribers only. Please login to view this content. (Register.)
VN:R_U [1.9.22_1171]
VN:R_U [1.9.22_1171]
www.pipesdrums.com/
(Page 1 of 1)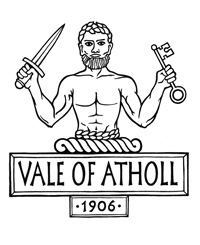 The Grade 1 Vale of Atholl Pipe Band of Pitlochry, Scotland, hopes to raise the standard of its ensemble and drumming with the appointment of Matthew Taylor as the new leader of its mid-section.
Taylor, of Blairgowrie, Scotland, comes to the Vale with a wealth of experience in pipe band drumming, beginning at age eight with the snare with the Coupar Angus Burgh Pipe Band, before moving on to Alyth, and then to City of Brechin, still playing as a snare drummer.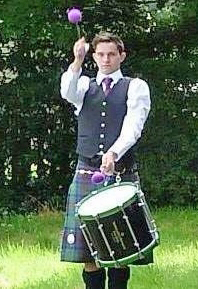 Matthew Taylor
Matthew Taylor shifted to tenor in 2010 with the National Youth Pipe   Band, before joining the Grade 2 Torphichen & Bathgate, where he eventually became "lead-tenor" in 2013.
"We in the Vale see this appointment as a sign of intent, and hope that it will encourage new players – pipers or drummers – to consider joining our ranks," said Vale of Atholl Chairman Gus Clarke.
While Vale of Atholl's home is Pitclochry, the band practces in the more central Perth, Scotland.
Aside from possibly the size of pipe bands, no element of pipe band has changed as dramatically as bass-sections. In the mid-1990s tenor drumming was close to extinction, only to be resurrected, to the point now that a band's bass-section is frequently determines a band's place in the rankings.
VN:R_U [1.9.22_1171]
VN:R_U [1.9.22_1171]
www.pipesdrums.com/
(Page 1 of 1)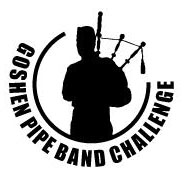 Reduced or outright cancelled piping, drumming and pipe band competitions are a disturbing trend in many parts of the world, as many Highland games struggle to make ends meet, find new ways to attract ticket-buyers, and question the value of pipe band contests.
But when the pipe band competition in Sussex, New Jersey, was nixed only weeks before the scheduled September 14th date, bands took matters into their own hands to re-fill a void left in the calendar, and an important run-up to the eastern United States' final competition at Bethlehem, Pennsylvania.
"Several bands got talking and we thought we could pull together our own contest on the open date without any of the trappings of your typical Highland games . . . and importantly keeping our costs as low as possible," said Thomas Burnham of the Firefighter McPadden Pipes & Drums. "We took the initiative to make a late push to find a location, hire judges, recruit bands and get the contest sanctioned by the EUSPBA."
They started with three Grade 4 bands who committed to playing both mini-MSRs and Medleys, and then figured out the costs to put on the contest and divided them up equally.
"The Goshen Pipe Band Challenge" will take place on September 14th, in Goshen, New York, and could be the first sanctioned public pipe band competition fully funded by the competing bands themselves.
"In many ways starting small is a blessing so we can work the kinks out and set this up for bigger success in the future," Burnham continued. "We believe that if we can show this is a viable event, we can draw sponsorships that will support a larger event in the future."
As piping and drumming at many traditional events, even in Scotland, are increasingly marginalized or eliminated, competitors and associations will have to be more creative and entrepreneurial if their regional scenes are to continue to thrive – or simply continue.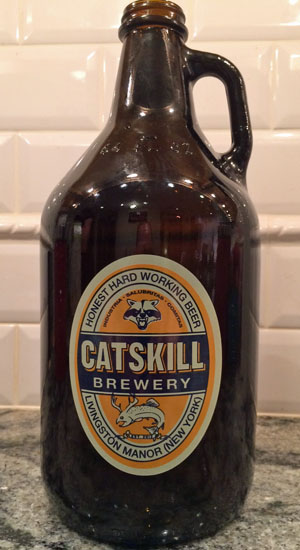 "A disturbing trend, at least in the US, is a drop in the number of bands attending contests," Burnham said. "One possible reason for this could be Highland games marginalizing piping, drumming and pipe bands at their events by moving them to some distant dusty corner of the field where no one ventures. At the same time, many have also shifted a greater share of financial burden onto the backs of the bands by having them pay an entry fee while also asking each member to pay full admission prices which can quickly top $500 when all is said and done."
At least for the Goshen Challenge, the entire focus will be on the bands and the pay-for-play event is cost-effective for the competitors. Burnham stressed that "the EUSPBA, the judges and the pipe band community has been extremely positive and supportive, and the Village of Goshen has been very accommodating. Can an event like this change the trend of declining band participation and contests folding? We don't know but it is worth trying."
They have even worked a deal with the local Catskill Brewery to provide the winner with beverages that have a tagline, suitably positioned with the participating bands: "Honest, hard-working beer."
VN:R_U [1.9.22_1171]
VN:R_U [1.9.22_1171]
www.pipesdrums.com/
(Page 1 of 1)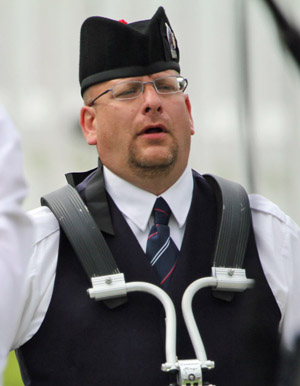 Mark Passmore
The Grade 1 Toronto Police Pipe Band finds itself searching again for a leading-drummer following the resignation of Mark Passmore after less than a year in the position.
Passmore said that, "Certain talks recently have left us with a difference in ideology. The split is mutual and amicable."
He had taken over the role in late-September 2013, following Ken Constable's three-year run as L-D. Constable had succeeded Doug Stronach in 2011.
The Toronto Police in 2014 kept fairly steady over 2013, but showed overall improvement in piping with the addition of several top-flight players. The band consistently struggled in drumming from judges, including last-place rankings in their group in each qualifier event at the World Championships.
Pipe-Major Ian K. MacDonald said that the band is eager to hear from interested applicants, and added, "On behalf of the band I would like to thank Mark Passmore for his efforts this season and wish him well in his future endeavours."
VN:R_U [1.9.22_1171]
VN:R_U [1.9.22_1171]
www.pipesdrums.com/
(Page 1 of 1)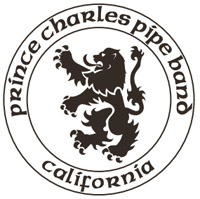 Pleasanton, California – August 29-31, 2014 – The 149th 'Caledonian Club of San Francisco Highland Games," or "Pleasanton" to most pipers and drummers saw the Prince Charles Pipe Band of San Francisco win both events in Grade 2 at the two-day contest.
Grade 2
MSR
1st Prince Charles (1,2,2,1) (EP)
2nd Greater Midwest (2,1,1,2)
Medley
1st Prince Charles (1,1,2,1)
2nd Greater Midwest (2,2,1,2)
Grade 3
MSR
1st Winnipeg Police
2nd Bushmills Irish of San Francisco
3rd Queen City
Medley
1st Macalester College
2nd Winnipeg Police
3rd Bushmills Irish of San Francisco
Grade 4
Quick March Medley
1st Bushmills Irish of San Francisco (Gr4)
2nd University of California, Riverside
3rd Wasatch & District
Medley
1st University of California, Riverside
2nd Bushmills Irish of San Francisco (Gr4)
3rd Long Beach Fire Department (Gr4)
Grade 5
Quick March Medley
1st Kevin R. Blandford Memorial
2nd University of Riverside
3rd City of Sacramento
March,Slow March,March
1st Kevin R. Blandford Memorial
2nd City of Sacramento
3rd University of Riverside
VN:R_U [1.9.22_1171]
VN:R_U [1.9.22_1171]
www.pipesdrums.com/
Highland Society of London Gold Medal
1st Douglas Murray
2nd William Geddes
3rd Finlay Johnston
4th Peter McCalister
5th Alastair Lee
Silver Star Former Winners' MSR
1st Niall Stewart
2nd Willie McCallum
3rd Stuart Liddell
4th Jack Lee
5th Gordon Walker
Clasp
1st Iain Speirs
2nd Stuart Liddell
3rd Jack Lee
4th Bruce Gandy
5th Callum Beaumont
Silver Medal
1st Angus J MacColl
2nd Colin Campbell
3rd Michael Fitzhenry
4th Alex Gandy
5th Connor Sinclair
A Grade MSR
1st Alex Gandy
2nd Finlay Johnston
3rd Sean McKeown
4th Alasdair Henderson
5th Jenny Hazzard
A Grade Hornpipe and Jig
1st Alasdair Henderson
2nd Colin Campbell
3rd Stuart Liddell
4th Greg Wilson
5th Alex Gandy
B Grade MSR
1st Ashley Carmichael
2nd Steven Gray
3rd Ben Duncan
4th George Stewart
5th Connor Sinclair
B Grade Hornpipe and Jig
1st George Stewart
2nd Ashley McMichael
3rd Matt Pantaleoni
4th Steven Gray
5th Sarah Muir
Champion Piper of the Northern Meeting
Stuart Liddell
www.thepipingcentre.co.uk/
(Page 1 of 1)
Well, friends, Harry was fair glued to the YouTubes all summer when he couldn't make the games, and he has to say: it was an interesting year. Harry knew that the intense competition in the UK and Eire would make it very tough for any band from other countries come the big one in August, and he was right.
The Greater Glasgow Police Scotland Pipe Band (that's a moothfu') proved that great quality music, and not just a recent championship win, can fill a large concert hall. The band's Ceolry concert was a triumph on its own, and with Simon Fraser University out of the World's list for the first time in about 20 years it gives the organizers of the concert comfort that winning isn't everything when it comes to selling tickets.
And post-Glasgow Green I hear that the RSPBA will do its now-normal thing and look at re-grading bands that aren't their members. Not to name names, but there could be some serious upset in some regions around the world when and if the re-grades happen. (Hints: starts with N and ends with Z; starts with On, ends with tario.)
Inveraray & District isn't going anywhere, after blasting through the middle of the top to win the European Championships and then seriously threatening Field Marshal Montgomery for the Big One. Harry thinks the George Hotel bar receipts may have spiked over the summer, and rumours of the departures of Stuart Liddell and Steven McWhirter have all but stopped. Quite right. Speculation had been rife that McWhirter was off to ScottishPower after the announcement about Barry Wilson retiring, and online and social media mongering has had Liddell moving to Australia,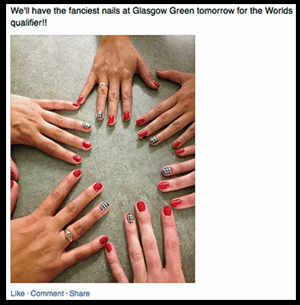 New Zealand, Spain, Austria, British Columbia or Swaziland. Harry's impeccable sources say both are staying put. Time will tell.
Meanwhile the search continues for Wilson's heir apparent, and sources say that there have been six "serious" applicants for the ScottishPower L-D gig, including some fairly prominent peeps. Word has it that a few pipers have shifted out of the band, including piping-dancing superstar David Wilton.
Band mid-sections are increasingly looking more like beauty pageants, which isn't necessary a bad thing, especially when juxtaposed with sweaty, hard-working pipers and snare drummers. The trend towards glossy red lipstick, heavy mascara and custom manicures was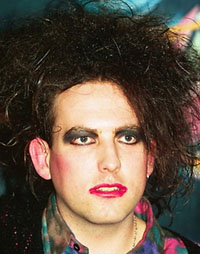 never so pronounced than this year. Just make sure all that warpaint is waterproof, else these bass sections will be looking more like The Cure's Robert Smith.
Lots of the usual talk about the piping judging at the World's. To wit, the Grade 4A Group 2 Qualifier piping split for Ogden Legion, with a 4th and a 14th. That Grade 4B Final piping division for 6th prize-winning Irvine & District saw them receive an 8th and a 1st, which could have meant four places up or down. And the same two judges with St. Andrew's College of South Africa in the Grade 4A Group 1 Qualifier awarding that band 2nd and 13th. And then there's this little run of gems from the piping judges in the Grade 4B Group 3 Qualifier: Saffron United (10th and 1st); Clontibret (14th and 2nd); Hawick (1st and 12th); and City of St. Andrew's (4th and 11th). But nothing was so, um, diversified, as the piping rankings for Elgin & District in the 4B Final: an astounding 1st and 18th to the poor band's pipe section. That 17-band separation in piping could be an all-time record. In each instance, one of the judges must be righter than the other, and it's up to the association to have a listen to the recordings, and then have a wee word with a few people. The bands deserve some follow-up.
The 78th Fraser Highlanders had a solid year in Ontario, winning everything except the North Americans, which their near-namesake 78th Highlanders (Halifax Citadel) narrowly scooped. The "Frasers" had success with new Shepherd chanters, a profound change of direction, considering the band's history. Interesting that Shotts & Dykehead, like Field Marshal Montgomery, are also playing Shepherds.
Still with Ontario, the usual rumours and speculation of a Peel Regional Police–Toronto Police merger are in heavy rotation. Favourite name choices for the new band include: PeeOnto Police, Torpeel Police, and the Ford Nation Pipes & Drums. Harry hears Stuart Liddell will be the new pipe-major. Not really, but he thinks that would be fun.
Harry is advised that there is a look into music licensing practices at the World Championships. Officials won't be able to threaten disqualification to make this go away, and it will be interesting to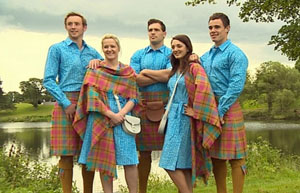 see what comes of it. If Harry had a penny for every time a band played a certain itchy hornreel, he'd still want to set his ears on fire.
Out-of-tune was the designer of the Scottish athlete gear for the Commonwealth Games ceremonies. Part Brigadoon, part Lahore Celtic, the costumes were broadly panned in Scotland, but Harry thinks maybe they are onto a whole new possible look for pipe bands? Enough of the wool and boring red, green, blue of traditional tartans! Make it a show! Leave 'em laughing, when you go. Harry's looked at bands from both sides now, from up and down, and still somehow, it's band illusions he recalls, he really doesn't know bands at all. (And if you catch that reference, you're pretty good.)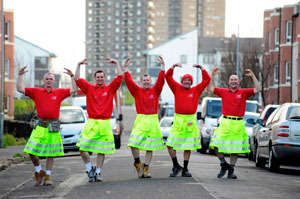 Harry does know a thing or two about comfy work gear though, and he's looking forward to seeing the new "construction kilts" in use this summer in Scotland. Should make for some great views from the sidewalk.
The changes at the College of Piping in Glasgow seemed to have had little effect on the place, and have seemingly actually improved morale and invigorated staff. Reports have come out that there was a climate of uncertainty in the place with the full-time employees. The departed principal allegedly was not an actual full-time employee, and didn't even have a formal contract, thus the freedom simply to up and leave one fine morning.
And back again to the World's . . . the organizers will have to look at the way photographers every year are told 15 minutes before the announcement to train their lenses on the winning band, and the scrum hangs out directly in front of them. So, everyone on the park knows who's won. But what else can the organizers do? If they want the right shots to appear in the media they need to give them the heads up, but it unfortunately lets the cat out the bag for those there. But if there were no photos in the papers, well, they'd be bleating about that as well.
What's your view? Send a note to Harry with the scoop from your crew, and Harry'll marry it up with a jibe or two for the next installment.
VN:R_U [1.9.22_1171]
VN:R_U [1.9.22_1171]
www.pipesdrums.com/
(Page 1 of 1)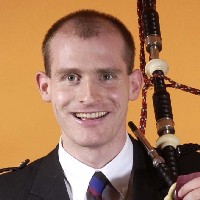 Martin Kessler
Blairgowrie, Scotland – September 7, 2014 – The final larger solo piping event of the Scottish outdoor season stayed dry, but overcast and cold on the fingers. Ably run by Murray, Patricia and Faye Henderson and Aly Meek, contestants are separated from the usual side shows, including dogs, archery, owls and things. Germany's Martin Kessler laid down a piobaireachd to gain the biggest prize, while George Stewart took both Open light music events.
A-Grade
Piobaireachd
1st Martin Kessler
2nd Jenny Hazzard
3rd Craig Sutherland
4th Jonathon Greenlees
B-Grade
Piobaireachd
1st Mael Sicard Cras
2nd Caitlan MacDonald
3rd Callum Watson
4th George Stewart
5th Nick Hudson
Open
March
1st George Stewart
2nd Scott Barrie
3rd Craig Sutherland
4th Nick Hudson
Strathspey & Reel
1st George Stewart
2nd Craig Sutherland
3rd Calum Watson
4th Jenny Hazzard
C-Grade
Piobaireachd
1st Scott Barrie
2nd Duncan Beattie
3rd Andrew Bova
4th John Cameron
March
1st Jonathan Lamberton
2nd Rebecca Tierney
3rd Andrew Lavender
4th John Cameron
Strathspey & Reel
1st Jonathon Lamberton
2nd Andrew Bova
3rd John Cameron
4th Andrew Lavender
Judges for the events were Jimmy Banks, Ian Duncan, Colin MacLellan, Iain Speirs, Tom Speirs, Jack Taylor and Bill Wotherspoon.
VN:R_U [1.9.22_1171]
VN:R_U [1.9.22_1171]
www.pipesdrums.com/
(Page 1 of 1)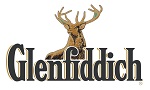 A plethora of double-wins by the world's top solo pipers at the world's top solo piping competitions meant that the organizers of this year's Glenfiddich Piping Championship had to go down to third-prize-winners at qualifying events to assemble one of the richest fields in the 41-year history of the world's most prestigious piping contest.
Glendiddich spokesperson Liz Maxwell confirmed to pipes|drums Magazine that the event will once again be streamed live with the National Piping Centre.
Those earning an invitation to this year's Glenfiddich:
Bruce Gandy, Dartmouth, Nova Scotia Canada – winner of the Senior Piobaireachd at the Argyllshire Gathering
Jack Lee, Surrey, British Columbia, Canada – third in the Clasp at the Northern Meeting
Stuart Liddell, Inveraray, Scotland – winner of the Silver Star MSR at the Argyllshire Gathering; winner of the Masters at Piping Live!
Willie McCallum, Bearsden, Scotland – second in the Silver Star MSR at the Argyllshire Gathering; second in the Silver Star MSR at the Northern Meeting
Angus MacColl, Benderloch, Scotland – third in the Senior Piobaireachd at the Argyllshire Gathering
Gordon McCready, Renfrew, Scotland – third in the Silver Star MSR at the Argyllshire Gathering
Roddy MacLeod, Glasgow – winner of the Bratach Gorm at London
Douglas Murray, Cupar, Scotland – winner of the Gold Medals at the Argyllshire Gathering and Northern Meeting
Iain Speirs, Edinburgh – 2013 Glenfiddich Champion, winner of the Clasp at Inverness; overall champion at London
Niall Stewart, Kyle of Lochalsh – winner of the Silver Star MSR at the Northern Meeting
Judges for the Piobaireachd are Colin MacLellan, William Wotherspoon and Andrew Wright. For the MSR are Malcolm McRae, Ronnie McShannon and John Wilson.
Bob Worrall will take the role of fear an tighe, or master of ceremonies.
Of note, Iain Speirs will be vying for his third-consecutive Glenfiddich Championship title, and Willie McCallum will go for his ninth overall win in his career, which would break his own record for most total championships gained.
It will be Gordon McCready's first appearance at the competition.
The competition is held at the Great Hall of Blair Castle in Blair Atholl, Scotland, the ancestral home of the Duke of Atholl. The event has been sponsored from the beginning by William Grant & Sons, probably the biggest single corporate supporter of piping in history.
VN:R_U [1.9.22_1171]
VN:R_U [1.9.22_1171]
www.pipesdrums.com/